He who takes medicine but neglects his diet wastes the skill of his doctors.

Chinese Proverb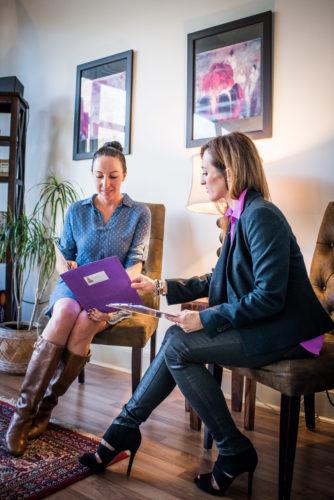 Are you confused about nutrition? Wondering if you need to take extra vitamin D? CoQ10? Whatever the "it" supplement is? Understand which multivitamins are high quality (or more importantly, which ones aren't)?
We are happy to take guesswork out of the equation. We offer clinical, customized and structured nutritional programs designed specifically for your needs, whether that be detoxification, weight loss, or daily supportive wellness care. We use many different diagnostic tools to determine your specific nutritional needs, what you may be consuming that isn't serving you and where your diet may be lacking in crucial vitamins and minerals.
Dr. Susan Doyle has had extensive training in functional medicine and nutritional healing, and she welcomes the opportunity to speak with you about incorporating good nutrition into your holistic health plan. Read more about Dr. Doyle or call or email us to schedule a nutrition consultation today.
Conditions we have successfully managed with supplementation/nutritional counseling:
Autoimmune Disorders                                                          • Leaky Gut Syndrome
Irritable Bowel Syndrome                                                                 • Mold exposure
SIBO                                                                                         • Heavy Metal Exposure
Various behavior/developmental disorders                                         • Skin issues
Nutritional counseling and Diagnostic Services
Prior to your first nutritional visit, Dr. Doyle will need to review your completed FM Health History Form as well as 5 years of medical records and labs.
| | |
| --- | --- |
| Service | Value |
| Initial 30 minute appointment | $250 |
| Follow up appointments | $50 per 15 minutes |
TMA Hair Analysis (includes analysis, 2 visits) – $149
Great Plains/Genova/Diagnostechs Laboratory Testing – Varies; insurance may apply
Tools for Nutritional Healing
After reviewing your medical history and intake, we use an array of different diagnostic methods to figure out your specific nutritional needs. After going through your history and intake, Dr. Doyle may use one or more of the following tests to get to the root cause of your issues.
 Great Plains Laboratories
Great Plains Laboratory Testing is a world leader in providing testing for nutritional factors implicated in chronic illnesses like fibromyalgia, ADHD and autism. They offer a variety of metabolic tests such as immune deficiency evaluations,  amino acid tests, comprehensive fatty acid tests, organic acids testing and metal toxicity.  Highly recommended for children or adults with behavioral disorders, chronic fatigue or immune dysfunction.
Genova Laboratory Testing
Out of Asheville, NC, Genova offers a variety of testing options including stool, urine and blood tests that can shed light on a variety of symptoms. We commonly use them to investigate potential allergens (food and environmental), autoimmune issues and gut imbalances. Highly recommended where allergies or autoimmunity is suspected.
Diagnos-techs Laboratory Testing
Hormones are often tested using serum samples. The problem with this approach is two fold: It is giving us a snapshot in time of what is occurring in the body and it also shows us what hormones are hanging out in the blood, as opposed to what is biologically active and in the tissues. We use an 11 sample saliva test from Diagnos-Techs to determine what happens with hormones over the course of a month. The volume of information that we receive from this data allows us to create very specific and customized plans to aid with infertility, hormone imbalances, PCOS, migraines and more. (There are also tests available for non-cycling females and males alike). Recommended for hormone evaluation.
TMA Hair Analysis
Hair analysis, also called "Tissue Mineral Analysis" (TMA), is an invaluable tool that's the first step in creating an individual plan of care to address an individual's unique needs. If bloodwork gives us a snapshot into the body, TMA gives us a chapter. Not only can we see trends over a period of time, but we can see if minerals are actually making it into the tissues (ensuring bioavailability, adequate enzyme activity, etc.). Recommended in cases of chronic fatigue, poor nutrition, heavy metal exposure or where current therapies aren't working.
Standard Process Symptom Survey
This extensive symptom intake allows us to note patterns in your body and make connections with your symptoms that are not initially apparent. With this information, we can design a custom nutritional plan to suit your needs. Recommended for anyone who wants to incorporate good nutrition into their holistic health plan.
Supplements & Products for Sale
Absolute Wellness Center carries only the highest quality healthcare products and nutritional supplements. We are also happy to offer a great online store with additional product lines that you can have delivered directly to your door. The following product lines are some of our most popular. Call us at (843) 416-8218 to see if we have a particular product in stock.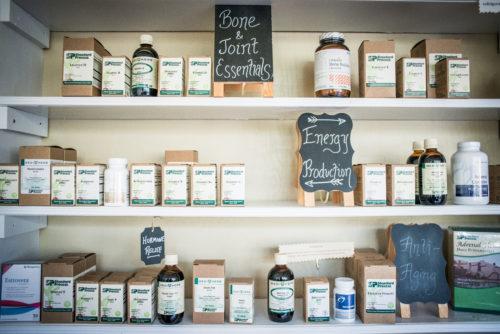 Metagenics
"Nutritional supplements and formulas scientifically formulated based on published studies in nutrigenomics- how nutrition influences genetic expression for good health."
www.metagenics.com

Standard Process
"Quality whole-food supplements grown on the Standard Process organic farm. Providing nutrients as they are found in nature- in a whole food state, providing support for healthy functioning of every body system."
www.standardprocess.com

Designs for Health
"Focused on optimizing the well being of every patient. Through product development and research, Designs for Health has created the most hypo-allergenic product line on the market."
www.designsforhealth.com
Rainbow Light
"100% food-based. Proven potencies with metabolic co-nutrients, digestion enhanced with enzymes, botanicals and probiotics."
www.rainbowlight.com

Natural Vitality
"Peter Gillham's Natural Vitality (Natural Calm, Osteo Calm, Organic Life Vitamins) is a purpose driven organization that wins awards every year in their efforts to improve the general health of every American."
www.naturalvitality.com

Biofreeze
"Biofreeze Pain Relieving products are the most widely-used and confidently-recommended products by hands-on health professionals for over 15 years."
www.biofreeze.com