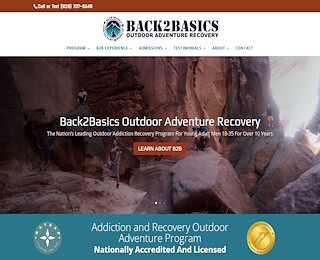 There are chances that you have a severe substance abuse issue that will require professional treatment if you cannot control your drug use. Drug addiction is a disease, and recovering requires you to check into a drug rehab center because breaking free from drug addiction takes a tremendous amount of effort and time, which is impossible to do alone.
While it takes a lot of motivation to check into a drug rehab center, this decision can save and transform your entire life. Here are some of the benefits of completing a drug rehab if you're considering attending one.
You will be medically stable
Detoxing from drugs can be both emotionally and physically intense, and it can also be dangerous depending on the particular drug you use. You will enjoy the benefit of a well-supervised medical detox when you check into a drug rehab facility that provides medication, when necessary, to stabilize your condition.
You will stay in a drug-free environment
You will find it challenging to get clean and sober if you live or work in a place where drugs use is prevalent. When you check into a drug rehab facility, you will be in a drug-free environment. You will have access to trained medical staff to help you even if you are tempted to use drugs.
Your safety is guaranteed
A rehab center is a safe environment where you learn to live without addictive substances. When you're suffering from substance use disorder, you become used to doing everything while under drug influence. When you check into a rehab, you have the chance to learn how to do things in a safe way without using addictive substances.
Your privacy is protected
Many people with substance use disorders have worries about their privacy. You may not want acquaintances, employers, or certain family members to know that you are getting treatment. You have the assurance of complete privacy when you check into a rehab center. This will help you concentrate on your recovery without any distractions.
You have a better chance of success
When you choose to enroll in either outpatient or inpatient treatment, you have a higher and better chance of staying sober. However, you're likely to complete your treatment programs faster if you attend inpatient treatment programs than outpatient treatment programs or other types of treatment. In fact, nearly half of those who enroll in outpatient treatment patients cannot finish the program and drop out within the first few weeks. Try to check into a drug rehab facility if you want to give yourself the best odds of success.
Get Started With Back 2 Basics
You need professional help if you want to overcome drug addiction. Here at Back 2 Basics, Our compassionate team of addiction specialists is committed to eliminating the drug from your body while addressing any discomfort. We have different programs available, and our success rates remain great. Give us a call today at 928-707-6353 to take the first step towards recovery.