3 Day Refresh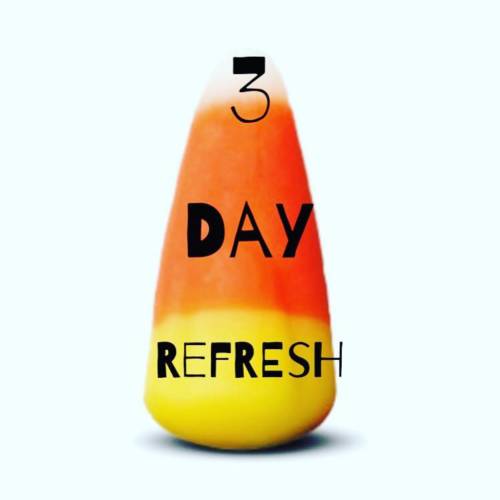 Happy Fall!
I personally love this time of year – cooler weather, a feeling of change and a crispness in the air.  I hope you're savoring all the season has to offer, too. These transition times are great times of year to hit reset and refresh your health and diet.  It's for this reason I want to personally invite you to join me on a 3 day cleanse next Monday, just after Halloween – when you just might need a little reboot and sugar detox.
If you need a little kickstart, diet reboot, want to prepare for big event or milestone, this is for you. If you want to feel lighter, cleaner and healthier, to improve digestion, to curb cravings for junk food, or to improve mental clarity, you'll get all that, too.   Even if you've been a regular participant in my wellness group, you may decide to speed up your results with this quick, 3 day boost.  It's a great opportunity to cut the sugar cold turkey and give your body a reboot!  If you aren't sure if you'd need to do such a cleanse, I wrote a blog about the importance of shaking your sugar habit here.
Further, what if we went into the merriest season of all actually FEELING our best? Not struggling with the sugar rollercoaster, the food guilt, the hangover and the total abandonment of our health goals?  Let's get on track BEFORE the holiday season starts.  (Did you know that most people gain 7-10 pounds between Thanksgiving and Christmas, and struggle the remainder of the year to lose it)???
Why don't we do it differently this year? Let's go!
WHAT'S IN THE SHAKES?
So what does it entail? Three filling shakes per day and real, clean food.  No starvation, no choking down shakes at dinner while the rest of your family enjoys a nice meal together.  You will NOT spend the entire time in the bathroom and you will not starve.
VANILLA FRESH (high protein shake) This protein-rich formula helps curb hunger with more than 20 grams of wholesome plant-based protein, 22 essential vitamins and minerals, probiotics for digestive health, and a patented potato protein extract clinically tested to satisfy appetites.
FIBER SWEEP (digestive health drink)  Gently and naturally eliminates waste from the digestive system with a blend of whole ground flax, chia, and psyllium seed husks. Fiber sweep can help lower cholesterol, support healthy blood sugar levels, and may even reduce the risk of coronary heart disease, as part of a healthy diet low in saturated fat and cholesterol.
SHAKEOLOGY Packed with potent superfoods, Shakeology starts each day of the Refresh with a Daily Dose of Dense Nutrition® to help improve and support all your body's vital functions, while also helping to maximize energy and maintain healthy blood sugar levels. Flavors are chosen by user, but vegan is recommended.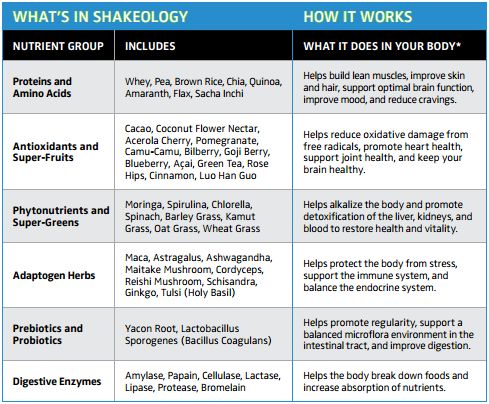 So let's do it! We'll be there right alongside – and trust me, accountability works.  We'll teach you how to prep, what to eat, tips and tricks and even how to use this to kickstart a lifestyle shift.  Message us to order yours today!